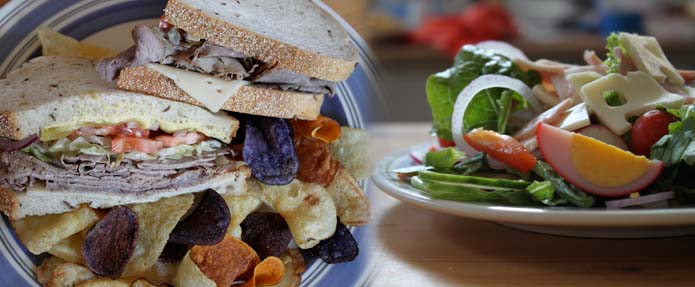 Barn to Belly
Shultz's Delicatessen's New Paleo Meal Delivery
Recently, we have seen an increase in customers who follow gluten-free diets and are interested in paleo friendly items. This is why we are now proud to offer our Barn to Belly program that is full of gluten-free and Paleo friendly item choices that are safe, gluten-free alternatives for celiac sufferers and for those who choose to live gluten-free lifestyle.

Our Barn to Belly program offers a line of meals to our customers that are interested in living the Paleo lifestyle that include whole, fresh, local and organic products. We offer three fresh, homemade meals that are made from as much local and in season produce, and as much local protein sources as we can. This includes local grass fed beef, pastured chicken and humanely raised pork. There is not any refined sugar or any grains in these meals that are prepared from scratch within Shultz's kitchen and include at least 6oz. of protein in each meal.

Each week we provide a new list of specials for our gluten-free and Paleo friendly meals that can be ordered online and delivered to your door step every Monday from noon to 6pm. View this week's specials and order your meals online today!