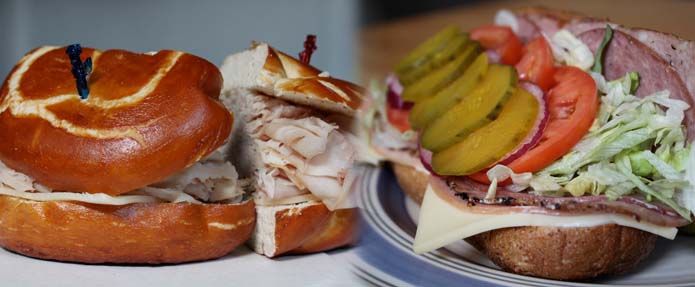 Fundraising with Shultz's


Shultz's has been privileged to help organizations raise millions of dollars by providing popular, affordable, ready-to-eat, fresh sandwiches from our reputable establishment. We make it easy and convenient for you to have a successful sale and maximize your profit. Subs, sandwiches, and pizzas are an easy way to raise money. You'll typically experience a 40% profit with us. If you are looking to raise money for your organization, church group, school function, or club, then let Shultz's Delicatessen help you. Download a copy of our fundraising menu.

Our staff will work directly with you to provide the best fundraising experience possible. We provide a schedule to help you know when to sell, when to collect, and when to pick up. We provide a wide variety of sandwiches, subs and pizzas to please everyone. Learn our whys and hows to have a great fundraiser. Call us today to discuss your options at email!

For fundraising pickups, visit our fundraising location at 721 Third Street (Rear), Hanover, PA 17331.

Here is how we can help:


Each sandwich, sub, and pizza has a printed label specifying your organization's name & includes product type and date prepared.


Each sub comes with separate packet of lettuce, tomato, and onion.


Your order can be conveniently delivered right to your door. (delivery charges apply).

Be sure to call (717)-630-9494 and book a date before you begin selling; for best results we recommend at least 6 to 8 weeks in advance of desired pick-up date.